About Us
PREMIUM Japanese BBQ Experience at Exceptional Value
Our thoughts /Philosophy for Kintan Buffet
キンタンビュッフェへの想い
Yakiniku, a Japanese' s favorite food is just tasty and fun!
With our philosophy "All for your smile" , we are bringing this cuisine to the world to simply making people happy!
We offer a premium Japanese BBQ experience in a classy environment and at good value.
Concept Story / Unique Points
コンセプト
All you can eat, quality Japanese BBQ
We serve quality meat and Japanese food at affordable price. You are spoilt with Japanese feast. If you love Wagyu beef, go ahead with Special Wagyu Buffet course.
Enjoy with your own way
Yakiniku concept is DIY. Choose your favorite meat, grill with your own way, and choose your sauces. Simply try our homemade sauces or create your own sauce.
What we assure,
こだわり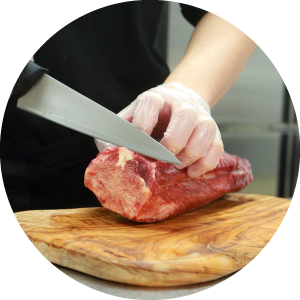 Quality and Freshness
Our meats are specially chosen by meat specialists and we slice them at our restaurant everyday to serve you fresh.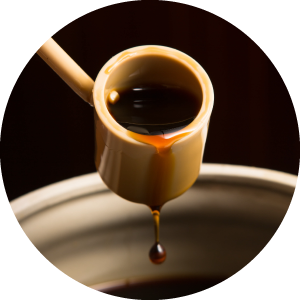 Special " Tare" Sauce"
We have our homemade sauces, original, spicy miso and garlic. We also serve selection of condiment so that customer can create their own sauces to enjoy their grilled food.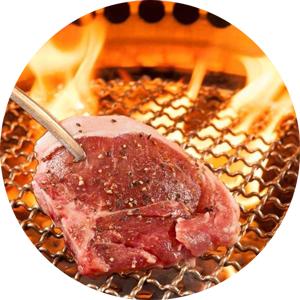 Care: smokeless table grill
Knowing that most diners are bothered by the smoke that comes with barbeque food, we employed a little Japanese engineering ingenuity and installed smokeless table grill.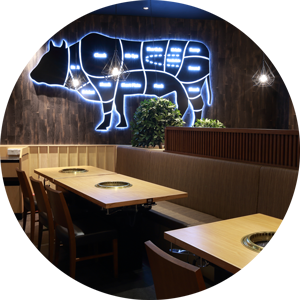 Modern Japanese interior
Thoroughly enjoyable and affordable dining experience in a cosy environment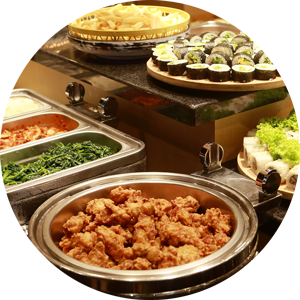 A generous buffet spread
Enjoy over 40 mouthwatering cooked dishes at the buffet counter included Karaage and varieties of side dishes.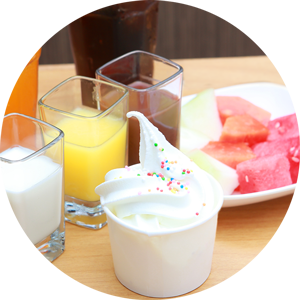 Icy treats
Buffet counter that serves soft drink and soft-serve ice cream to complete meals with full satisfaction.